Beat Your Budget ...
Recycled aggregates are often a cheaper alternative than virgin aggregates!

Beat Your Schedule ...
Save on transport times by crushing old concrete and asphalt right on your job site!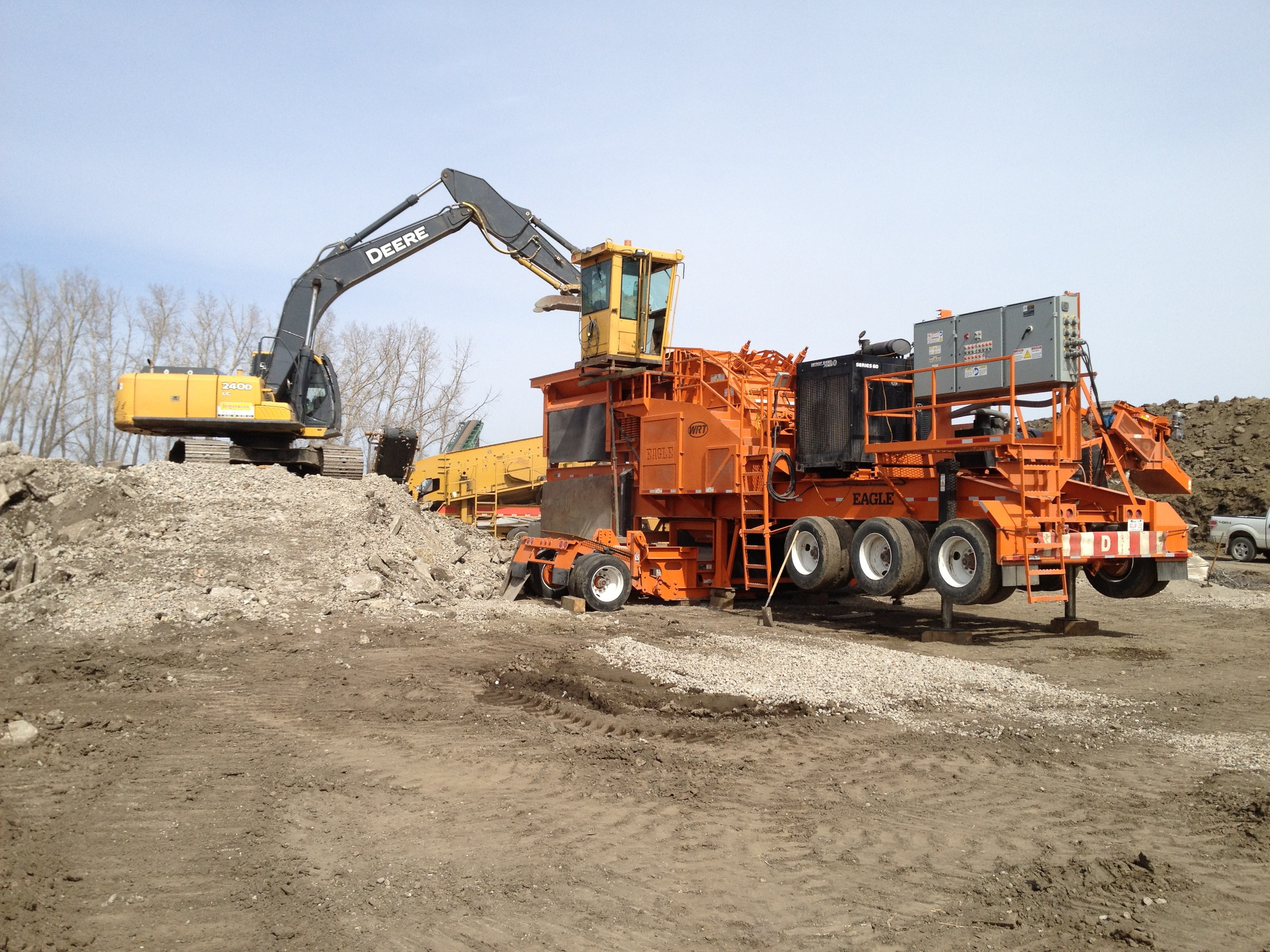 Bettenson's is equipped with crushing equipment to crush virgin aggregates and recycle old concrete/asphalt. Recycled materials are a cost effective alternative to gravel and can offer our clients LEED Credits. Our crushers/screens are road portable and can travel to customer locations.
Types of Crushing Offered ...

From old curb and gutters to building slabs, our crushers turn these items (which are usually dumped in landfills) into useable base aggregates. Rebar is removed from the crushed aggregate through the use of magnets.

Crushed Asphalt is a fantastic product to reduce dust and provide a great wearing surface for parking lots and roadways.

Bettenson's can provide custom gravel crushing. Our portable plants can mobilize to most locations within Alberta.

Bettenson's can provide custom on site screening.

Concrete / Asphalt Disposal

Bettenson's operates two asphalt/concrete recycling facilities in the Central Alberta area.