Beat Your Budget ...
We operate our own licensed landfill site and can save on disposal costs.
Beat Your Schedule ...
With our large fleet of trucks and specialized attachments, debris disposal can happen safely and quickly.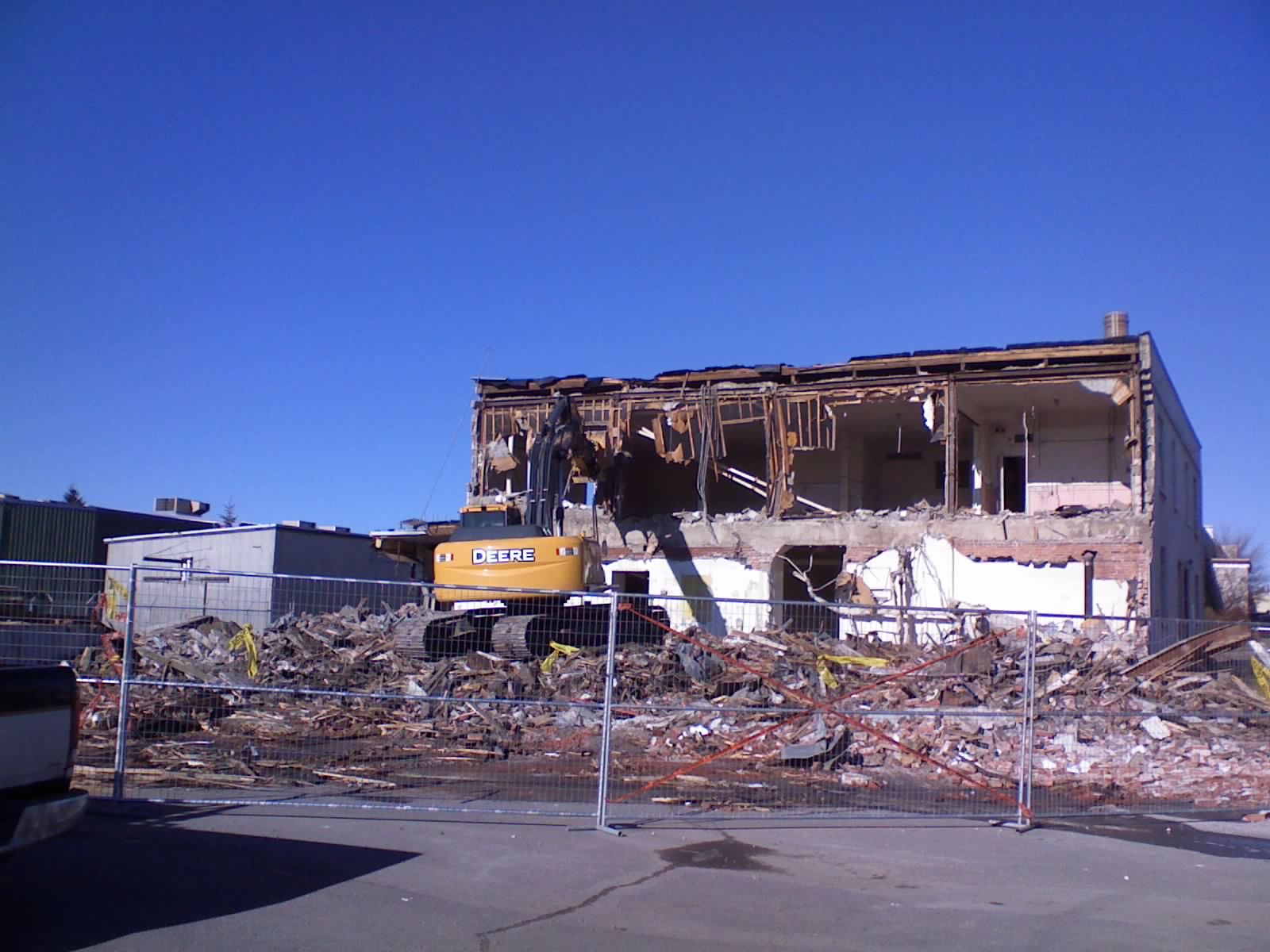 Bettenson's is proud to be one of Central Alberta's largest demolition contractors. We handle complete structural demolitions as well as selective demolitions (when only a part of a structure needs to come down). With a vast array of equipment and attachments. we are able to bring structures down safely and efficiently. Bettenson's is also capable of debris removal off site through the use of our trucking division.
Demolition services offered …
Coordination of Permits/Approvals

Municipal (and sometimes Provincial) approvals are required before structures can be demolished. Bettenson's Project Managers can complete this process for our clients.

Coordination of Abatement Survey
Hazard abatement is a crucial part to any demolition. Hazards must be identified and removed before demolition work can take place. Common hazards include asbestos and lead. Bettenson's works with various engineering firms within Central Alberta who offer this service.

Coordination of Abatement (Hazardous Material Removal)

Bettenson's works with a variety of highly qualified abatement companies to ensure hazardous materials are removed safely and efficiently.

Structural demolition is something we've been doing for over 50 years. We have the knowledge and the expertise to ensure structures are brought to the ground safely and efficiently.
Through the use of pulverizers and hydraulic hammers, we can make quick work of concrete foundations.
Debris Removal and Salvage

With our high capacity demolition trucks and trailers, we can efficiently remove debris from the site. Care is taken to ensure that any salvageable materials are taken to the appropriate recycling facilities.
Excavation Backfill and Site Remediation

Ensuring the appearance of your site is extremely important. Care is taken to ensure that any excavations are backfilled with suitable material and all demolition debris is removed from site.