Grading / Excavation / Site Work
Beat Your Budget ...
Have our experienced work with you to ensure you are moving as little ground as possible.
Beat Your Schedule ...
With a large fleet and using the latest in GPS technology, we are able to save our clients days off their schedule.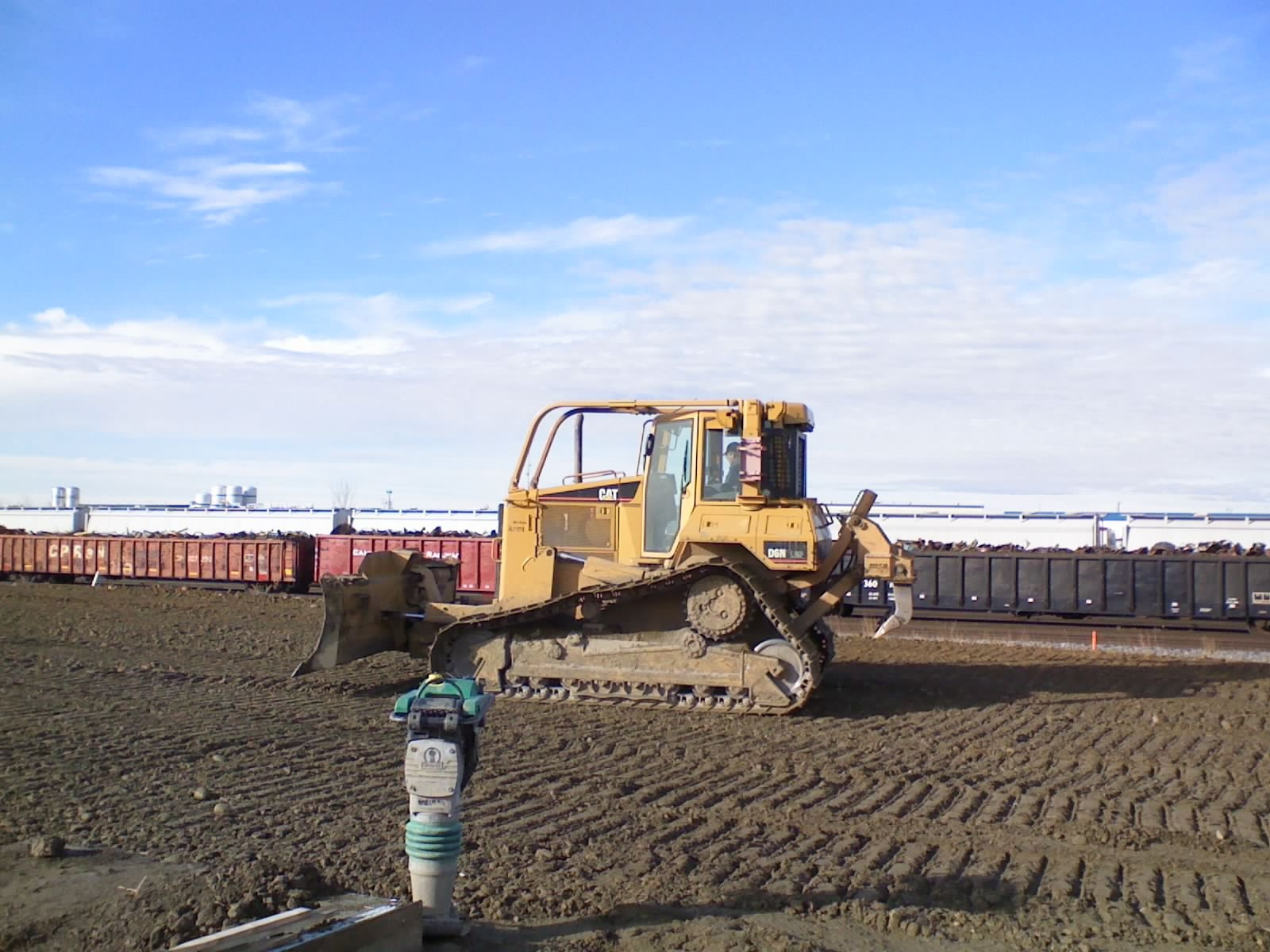 Bettenson's is capable of site preparation/grading, commerical and industrial site excavation, parking lots and pads, site remediation, road construction, and excavation/backfill work.
Site Stripping and Grading

Tree clearing, grubbing, topsoil excavation, and subgrade preparation (grading) can be completed by our crews. Check out our
Grading
page for more information.
Bettenson's can install both small and large (multiplate) diameter culverts in rural and urban settings ensuring care is taken to the surrounding infrastructure and environment.
We have constructed many gravel parking lots in roads through our 50 year history. Let us work with your team to ensure your gravel surfaces are constructed both on time and on budget.
Foundation Excavation / Backfill

From grade beam excavations to large scale high rise basements, Bettenson's has the ability to accurately remove the material and backfill after concrete has been installed.
Through the use of laser and GPS guided equipment, Bettenson's can accurately install gravel or sand base floors. The use of technology reduces overages on concrete.
Site Maintenance and Remediation

Site maintenance and clean up are important aspects of a project long after construction has been completed. Bettenson's has a long list of clients who have used our yard maintenance and cleanup services year round.
Environmentally Sensitive Work

Bettenson's has participated in many environmentally sensitive projects such as erosion protection and liner installations.
Bettenson's has the ability to install a range of both shallow and deep utilities. In addition, we work with exemplary specialized contractors when services such as directional drilling is required.