Beat Your Budget ...
Larger Horsepower equipment offers greater pushing force than smaller equipment. This means less plowing time.

Beat Your Schedule ...
With the latest in snow removal attachments, our plows will spend less time on your site.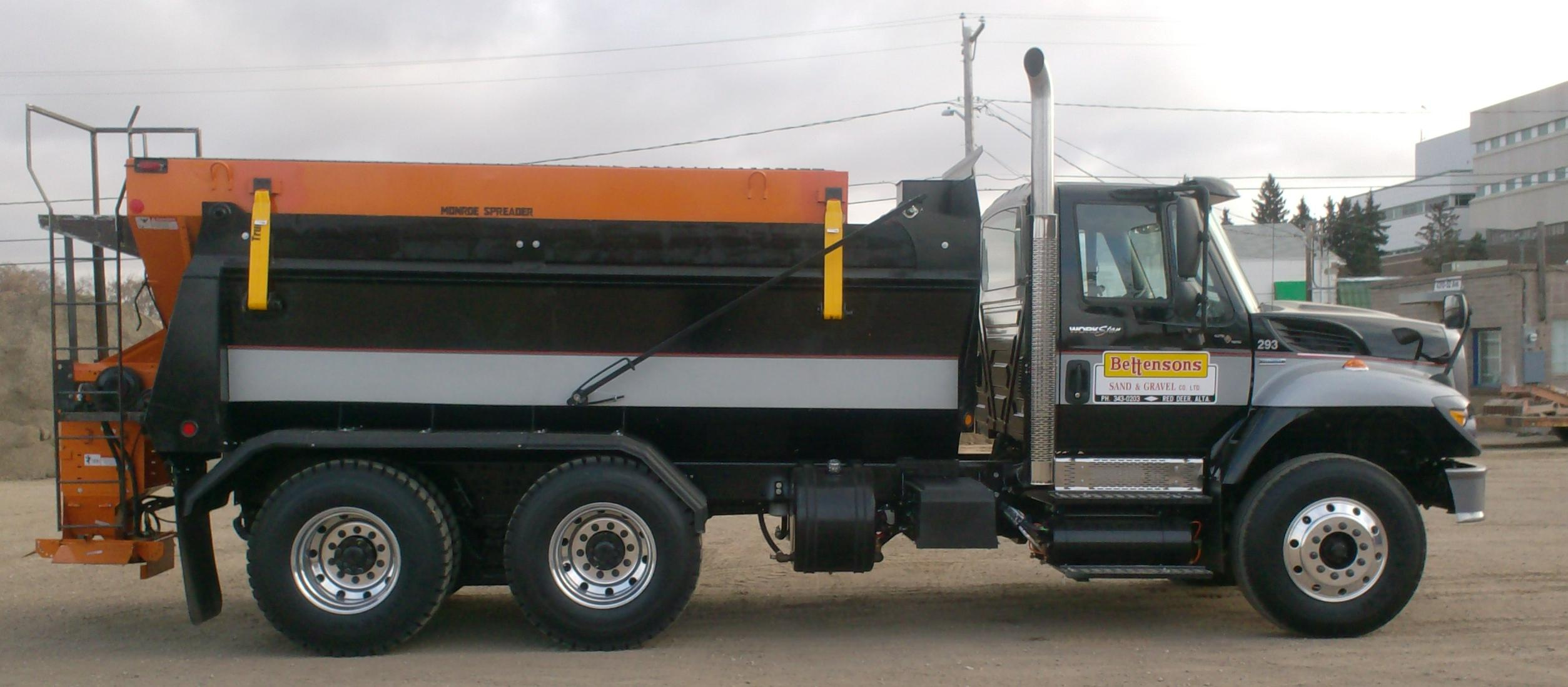 Bettenson's offers commercial snow removal to the Red Deer area during the winter months. Utilizing wheel loaders, graders, and skidsteers, we can clean everything from small aprtment/office parking lots to large commercial lots and equipment storage yards. The snow can either be piled onsite or hauled away to a desingated Snow Storage Facility within the City of Red Deer.
Bettenson's has a large fleet of various loaders, skidsteers, and graders to complete snow plowing on any sized lot.
Our large trucking fleet can make quick work of snow piles on site and clear up space for your parking and daily operations.
Ensure your parking surfaces have traction control materials applied to reduce slippery sections. Our tandem axle sanding trucks have the capacity to handle large properties with the maneuverability to work in small lots as well.