Beat Your Budget ...
Our competitive trucking rates and larger combinations reduce your costs.

Beat Your Schedule ...
Haul with production. Many trucks can make quick work or your hauling needs.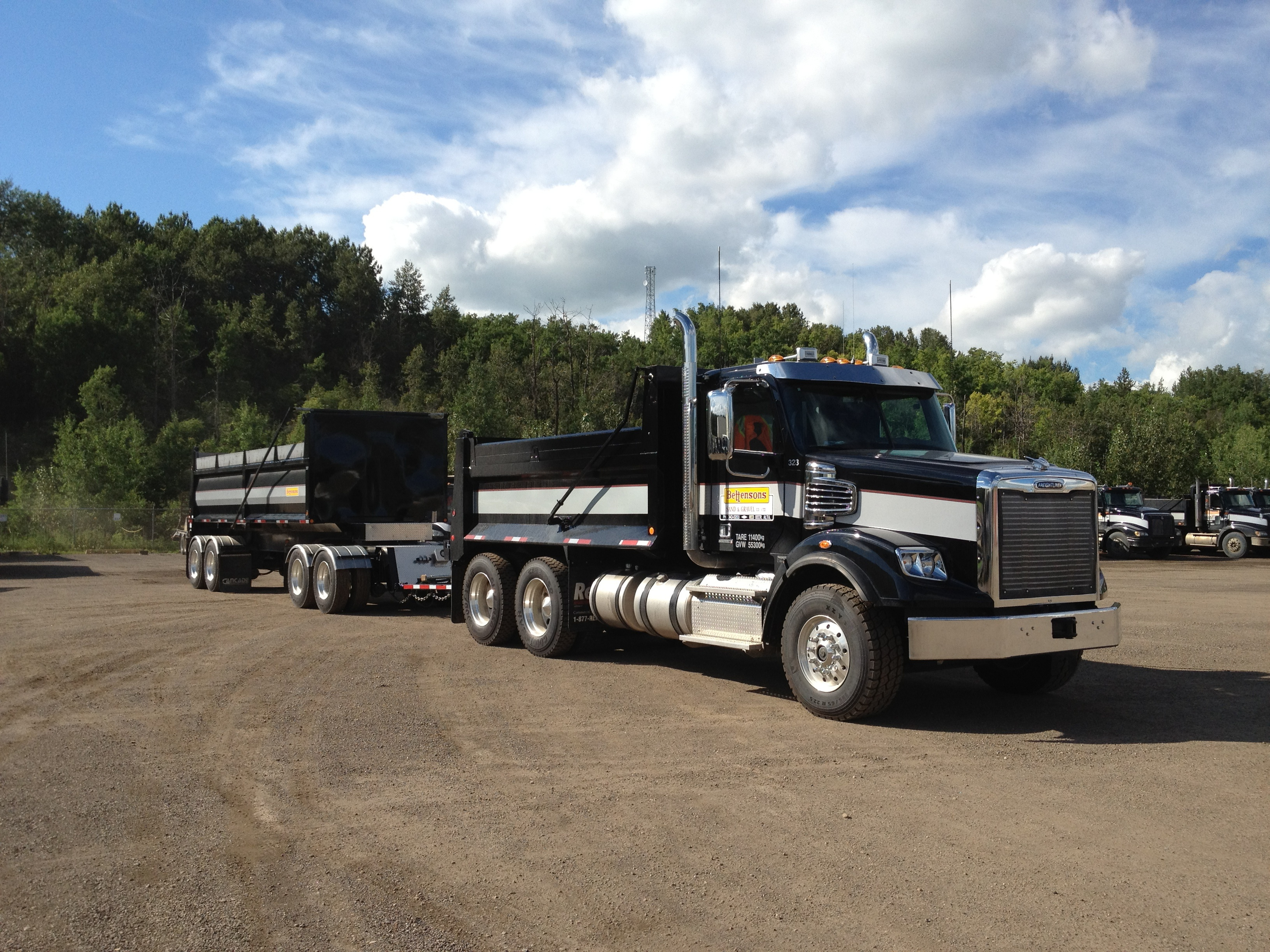 With a fleet of trucks at our disposal, Bettenson's can provide the trucking power necessary to complete jobs in a timely manner. Whether it be gravel, snow, contaminated soil, or demolition debris, our truck combinations can make it happen. Trucks are radio dispatched and GPS located.
Solid Material Transfer (Dump Trucks)

Tandem Trucks, Trucks & Pups, Wagons, Belly Dumps, End Dumps, Side Dumps

Trucks and trailers can be outfitted with side board extensions to haul snow from snow blowers

Contaminated Soil Disposal

Trucks and trailers are fitted with tailgate locks and rubber seals. Bettenson's has a large network of registered disposal sites and the support equipment for loading and remediation.

Demolition End Dumps and Demolition Box Inserts offer large capcity transportation of demolition debris. Trailers and Inserta are equipped with roll tarps and tailgate locks.
Have a trailer and need to hire a truck to pull it? All Bettenson trucks are registered as 'For Hire'. Applicable cargo insurance is in place as well as insurance to carry non-owned trailers.

Jeeps, boosters, and lowboys. Bettenson's has the ability to haul your cargo anywhere within Alberta.